Mortgage Minute: Your Questions Answered
Date Posted: June 15, 2022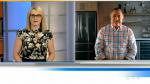 Q: Our mortgage renewal is up in spring 2023. How high can rates go up in the next 9 months and is it worthwhile to early renew today?
A: 12 months ago, Governor of Bank of Canada said interest rates would lay low for a long time which has not been the case. If your mortgage is up in March, it's a tough decision to make – if you're locking in you'll give up a much lower interest rate so it might not be worthwhile. The data shows we're trending upwards, therefore, today, or tomorrow Bank's most likely will announce 5-year fixed are up again. It depends on what your mortgage is and how much spending room you have.
Q: We chose a variable rate mortgage last year and having remorse at our decision. What should we do?
A: There is still a big gap between a variable and fixed rate. We have never seen double .5% increases and are looking at another .75% next month. At this point you might want to sit tight. Otherwise, you would look at converting your variable rate which is in the 3%-4% range to a 5% or more fixed rate.
Q: Bank of Canada issued an announcement last week to prepare Canadians for a mortgage payment hike of up to 40% for anyone who has a mortgage maturing in 2025-2026. Could this really happen?
A: It could happen, however the Bank of Canada told us rates wouldn't be going up but they have already. So for them to announce this – it is certainly a possibility.
For more information, reach out to a Mortgage Broker today!
To watch the full CTV Morning Live segment with Frank Napolitano; click here.