Mortgage Minute: Your Questions Answered
Date Posted: July 5, 2022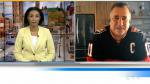 Q: We've had some glitches in our credit over the last 2 years due to job instability as a result of the pandemic. We are worried it may impact our ability to refinance our mortgage on our maturity later this year as we'd like to consolidate all of our debts into our mortgage. What can we do to put ourselves in a good position to be approved?
A: You have to start early. Get on top of it now. You might want to pull your own credit report or start to process to get a mortgage refinance in place. If you've missed some major payments or major flaws it could impact you where you won't be able to refinance your mortgage and you will need to find an alternate solution to refinance your debt.
Q: Our mortgage matures in May 2023, and we have a very competitive rate of 2.89 per cent. Our bank has advised us they can renew our mortgage now to secure today's rates as they expect rates to be higher next summer. What should we do?
A: The experts including Bank of Canada didn't know rates would be this high 6/7 months ago. For a bank to say rates will be higher next summer is just false. I would encourage people to stay patient, rates will eventually slow down. If you are unsure of a situation like this – reach out to a mortgage broker and they will often give you great advice on what you're actually being offered.
Q: We bought a town home as an investment property from a new home builder 18 months ago. We finally get the keys next month. Are there any tips that you can share with us on how to choose the best possible tenants?
A: Tenants in often cases have more rights than the landlords do. Number one: treat your investment properly and do your homework on possible tenants. After you've met with them and ask for their history. If they're moving places every year that's a red flag. Number two: get the client to pull their own credit check for you. If they succeed at that level, then you can give them $100 off their first month to cover the cost. This way you know they are good with their payments.
For more information, reach out to a Mortgage Broker today!
To watch the full CTV Morning Live segment with Frank Napolitano; click here.